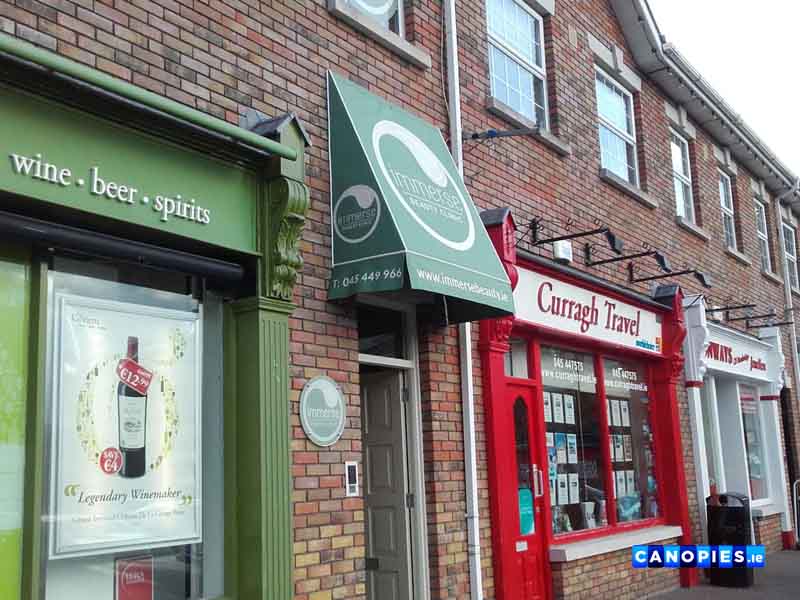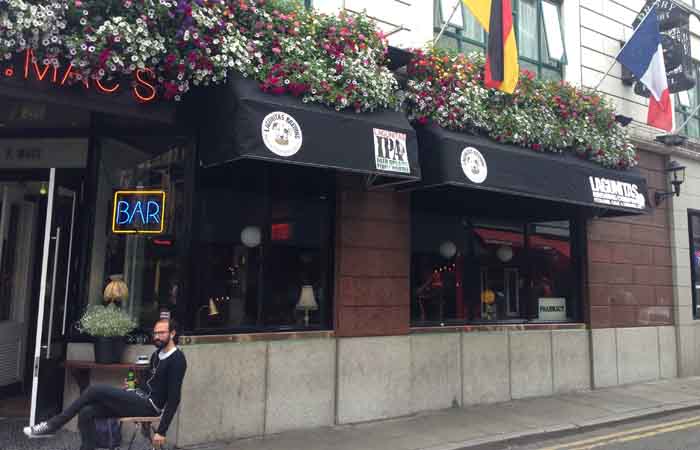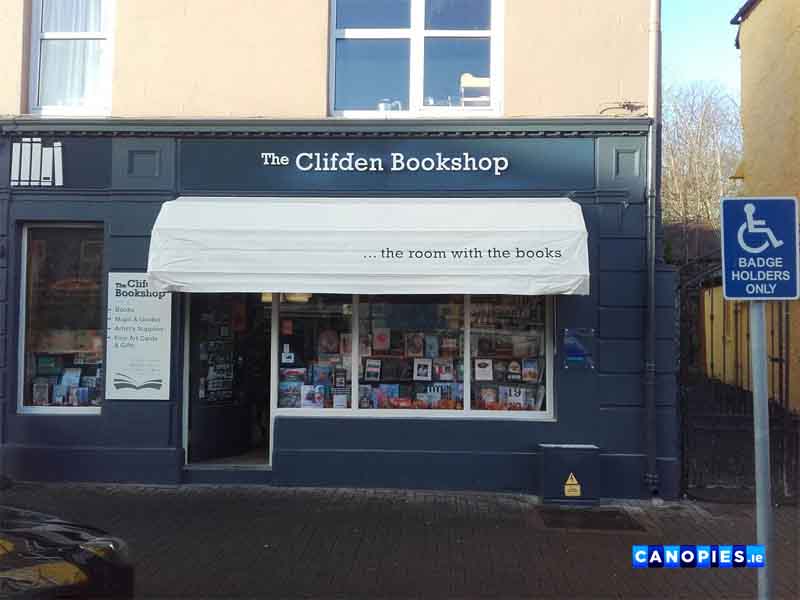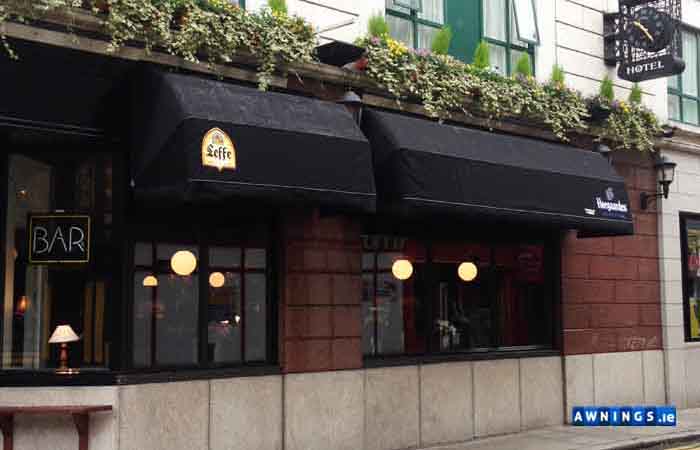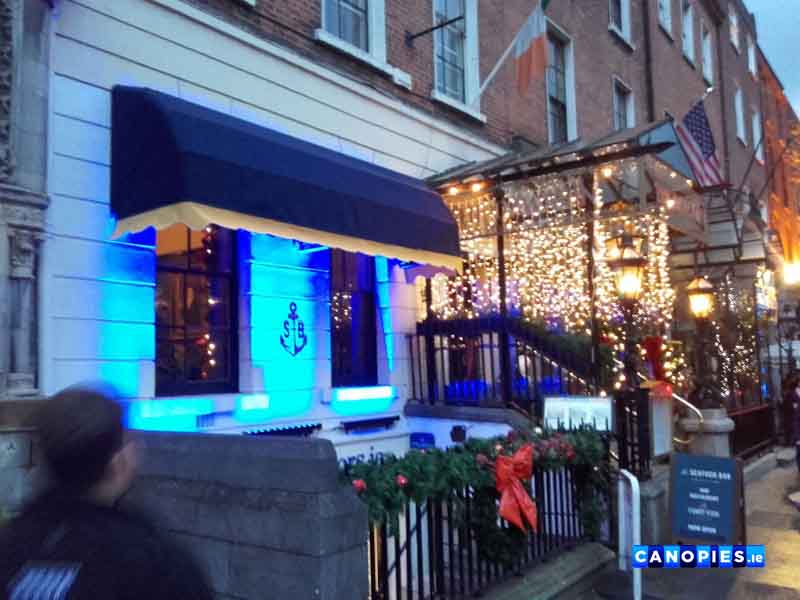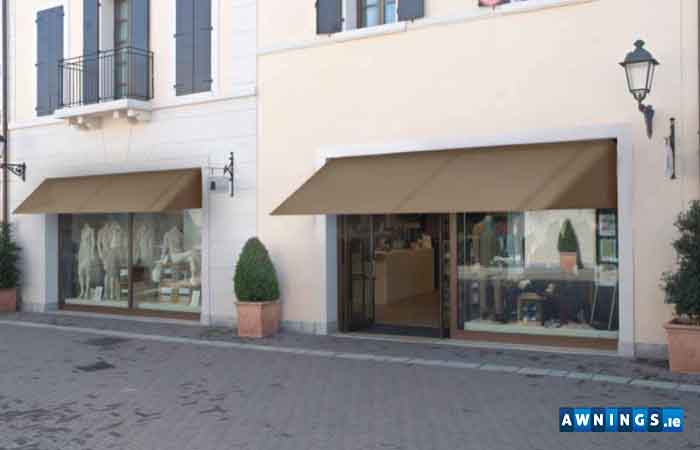 Window Canopies @ Canopies.ie Ireland
A traditional form of external shading for both domestic and commercial properties with a good visible surface area for signwriting.
At Canopies.ie  - canopies can be manufactured in a variety of shapes to complement the architecture of your home or business premises. Choose from an array of fabrics to suit your premises and why not create a visual statement by having your details screen-printed or sign written across the fabric. Canopies.ie prove canopies and awnings that are manufactured from high quality anodised aluminium with cast components. Generally they are covered with acrylic fabric that is secured to the frame by staples and hidden by PVC hideaway piping. Depending on the canopy shape the frames can be manufactured as a fixed shape or retractable. Folding canopies are manually operated using cords & pullies.
Dutch blinds are one the most popular types of external blinds both in the domestic and commercial markets. The quarter circle design allows for the side legs to be fixed to the building thus improving stability in windy conditions. Installation on shops, hotels etc also allows increased signwriting opportunities on both the front and side panels.