HYGIENIC PROTECTIVE PARTITION WALLS FOR CAFÉS, RESTAURANTS, TERRACES, PUBLIC ESTABLISHMENTS AND OFFICES
To protect customers and employees in compliance with the recommendations of the HSE regarding Covid-19.
HYGIENIC PROTECTIVE PARTITION WALLS
MADE OF SAFETY GLASS
NO ELECTROSTATIC P.V.C.
GUARANTEED TRANSPARENCY
SOLID & STURDY

EASY TO CLEAN
MANOUVERABLE & SCRATCH PROOF
USABLE IN ALL WORKING ENVIRONMENTS
CUSTOM-MADE MODULES ALSO AVAILABLE
Protect your Greatest Assets
The reopening of restaurants, cafés and public establishments must be organized in such a way as to guarantee the recommended safety distance to customers and employees.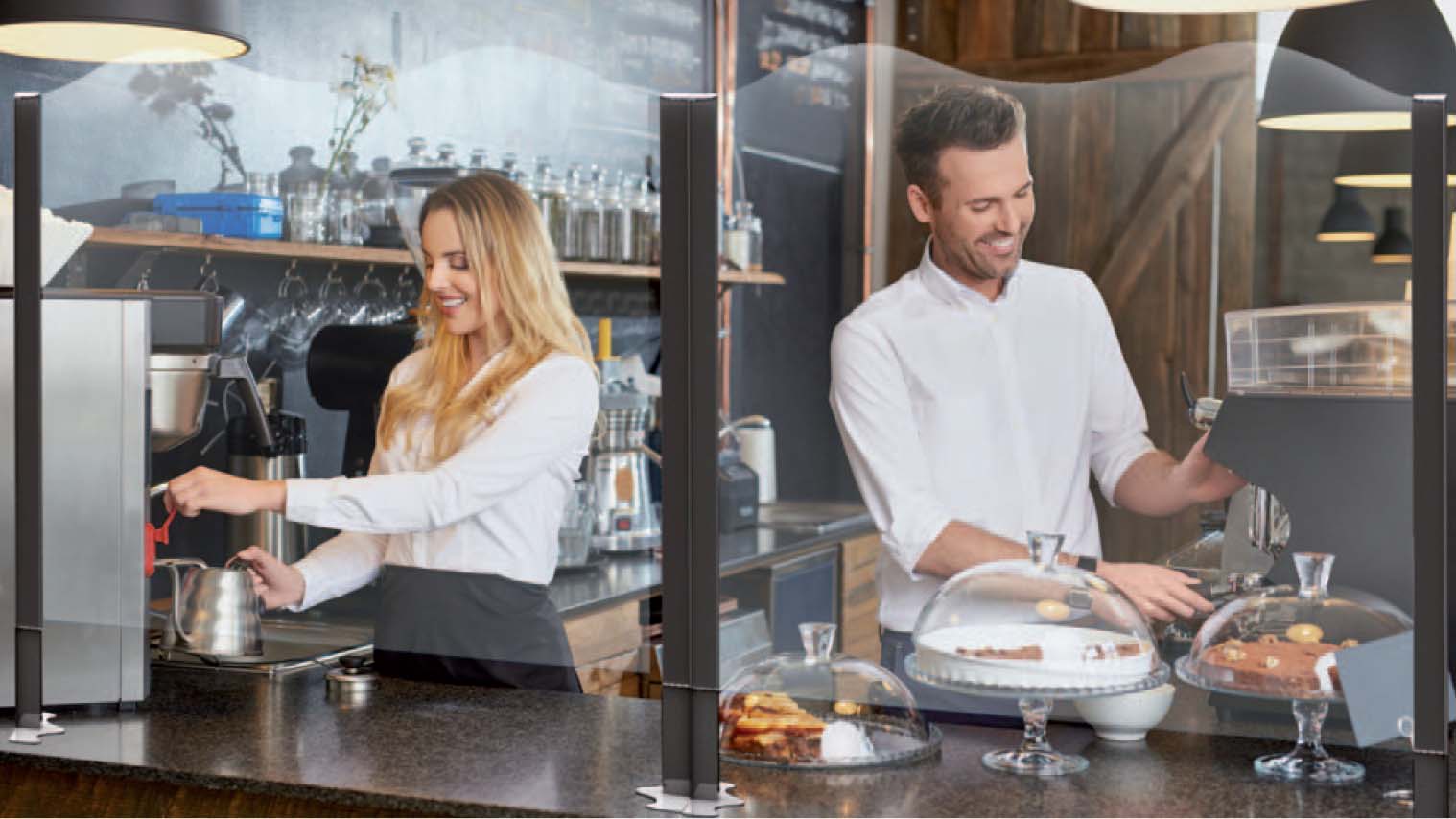 PROTECTIVE HYGIENIC COVID-19 BARRIERS FOR WORK SPACES
The HSE has recommended that approved sized customer groups be contained in a 2m by 2m space. The hygienic protective partition walls of Awnings.ie Glass Screens give a valid support to make the distance between a table and the other even safer.
Quick and Easy to Clean and Disinfect
They are practical, because they can be mounted in a few minutes and they can be moved quickly according to the needs, and they are quick and easy to clean and disinfect.
Protective Covid-19 Screening for Restaurants and Bars
Protecting workers' health and guaranteeing a safe and healthy workplace today is more than ever essential and for this reason, Awnings.ie, the first name in the production of modular structures for the Hospitality sector and partition walls for the industrial sector, has developed and created a line of hygienic protective barriers to counter and limit possible contagion from Covid-19.
The hygienic protective partition walls in safety glass can be used in all work areas where contact with the public is foreseen or where it is necessary to maintain the recommended safety distance between customers and employees. They protect people in an effective way from the transmission of germs and viruses such as Covid-19, they are practical because they can be mounted in a few minutes, and they can be moved according to the needs.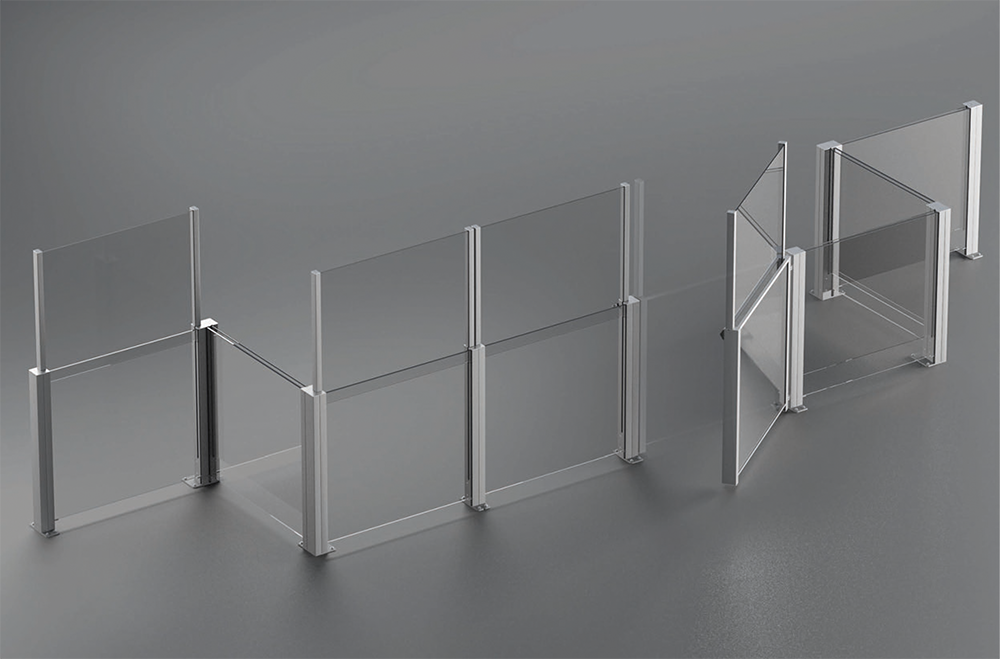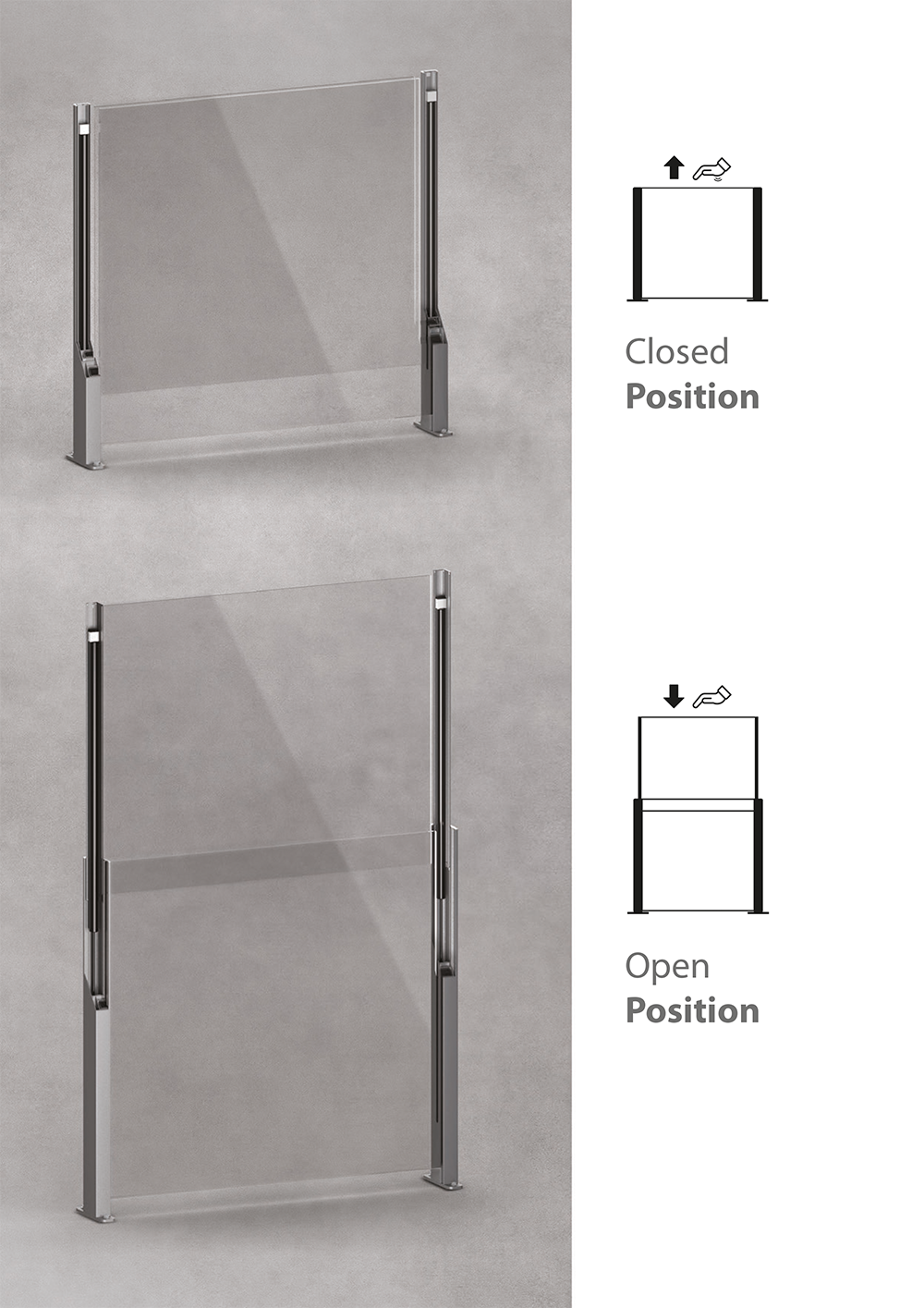 Different models have been developed to meet every needs. They are made with aluminum profiles, lower panel in composite laminate or in laminated safety glass.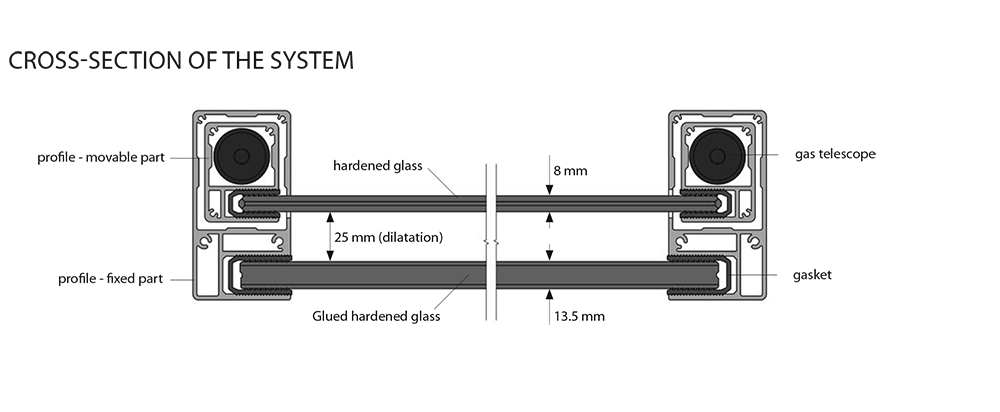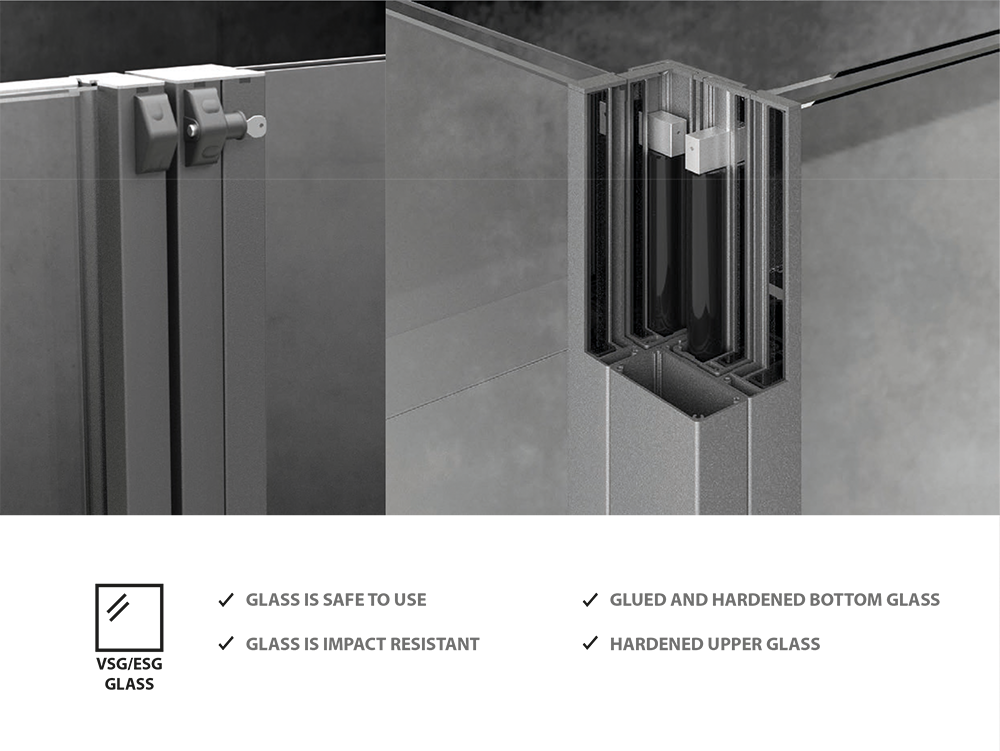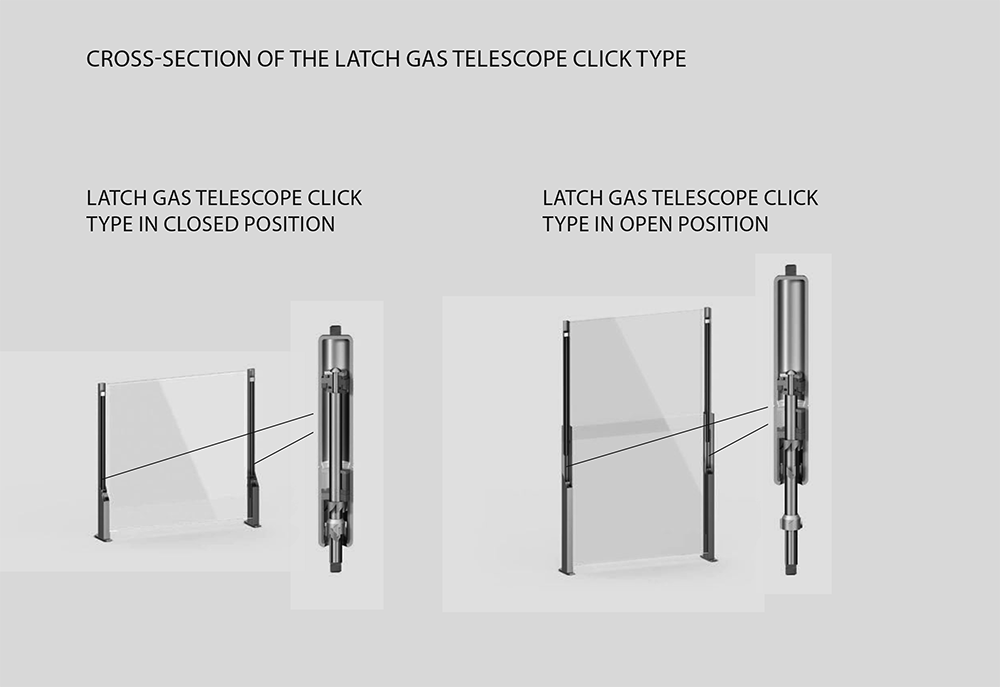 TOTAL VISION MODEL
Aluminum profile colour cast iron gray or RAL 9010
Laminated safety-glass 3+3.2mm
Models available for ground-fixing or freestanding models
AVAILABLE IN FOLLOWING DIMENSIONS:
Module height 150cm or 180cmother dimensions are available on demand
Module length 100/150cm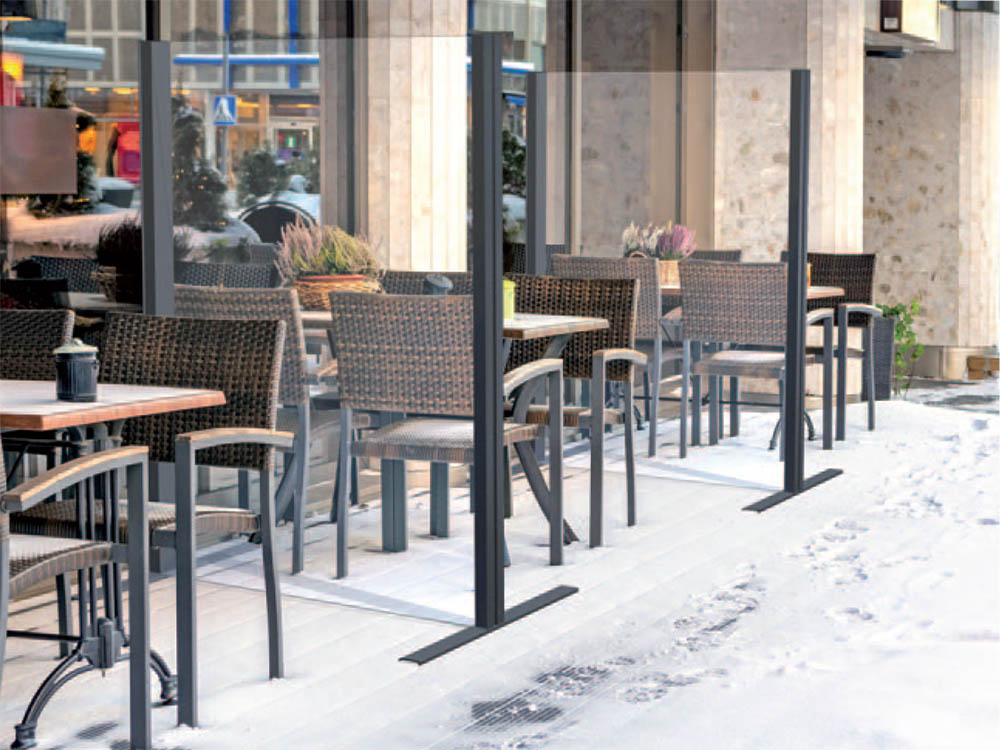 EVOLUTION MODEL
Aluminum profile colour cast iron gray or RAL 9010
Temperered safety glass 4mm (models h150cm) or 5mm (models h 180cm)
Models available for ground-fixing or freestanding models
AVAILABLE IN FOLLOWING DIMENSIONS:
Module height 150cm or 180cmother dimensions are available on demand
Module length 100/150cm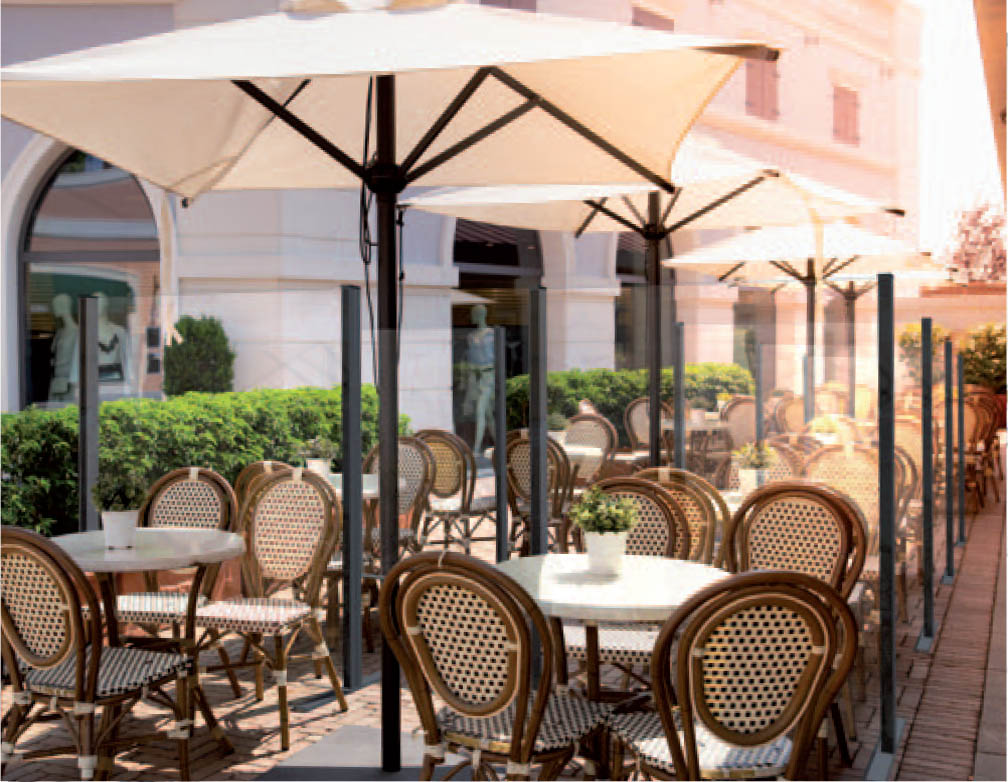 COUNTER MODEL
Profiles in aluminum, colour cast iron gray or RAL 9010
5mm tempered safety glass
Supports in stainless steel
Space height for the transfer of product height 15cm
DIMENSIONS:95cm x 100cm high
DIMENSIONS:61cm x 100cm high WEIGHT:12K