The Simplicity 16
It's simple; the Simplicity 16 Lean to glass roof from Canopies.ie has been developed with speed of installation, durability and cost in mind.
Due to its clever design, the Simplicity 16 lean to glass roofs provide a durable and attractive shade and shelter solution at our most cost-effective price. It can project up to 4 metres (subject to technical loading calculations) and has a lightweight roofing system, making it perfect for use as a carport or veranda.The stylish modern design gives a look that is second to none, enhancing the adjoining building's aesthetics. It also offers unbeatable structural performance, simply outperforming all other carport and canopy systems pound for pound. This highly versatile canopy and carport system offers a variety of solutions for:
Carports
Verandas
Smoking Shelters
Walkway Canopies
Covered Play Areas
Porch Canopies
Caravan Shelters
The Benefits of using this system:
All-aluminium system: The Simplicity 16 lean to glass roof is manufactured solely from aluminium to offer exceptional longevity and easy maintenance. It also features hidden, integral guttering for a clean, modern appearance.
High speed installation: We have developed this system in partnership with one of the most prolific extrusion designers in the industry. Through his extensive expertise and using our knowledge gained from 25 years experience, we have created the simplest fixing system possible.
Impact resistance: Some of the systems on the market today use PVC or GRP roof panels roof panels which do not have the impact resistance of polycarbonate. We only use triple wall 16mm polycarbonate sheeting to ensure that the structure lasts and has the impact resistance and the snow loading capabilities suitable for anywhere in Ireland.
Now available in either white or anthracite grey as standard.
Variable Roof Pitch: Unlike the majority of roof kits, which only offer a fixed pitch, the Simplicity 16 offers a pitch range of 2.5 degrees to 22.5 degrees to give more height at the back or to enable a low wall plate installation.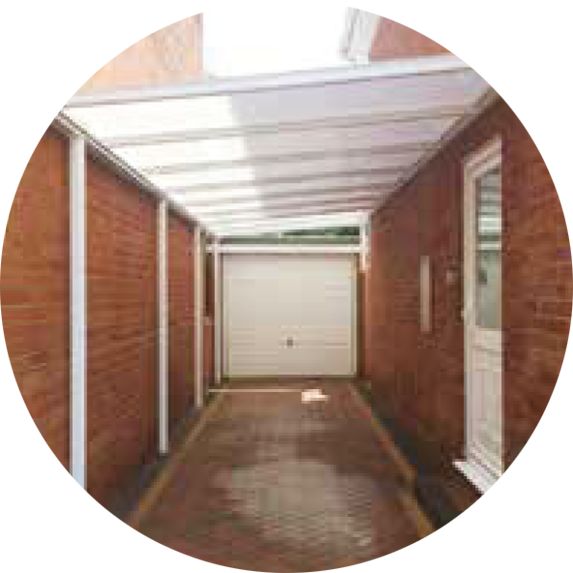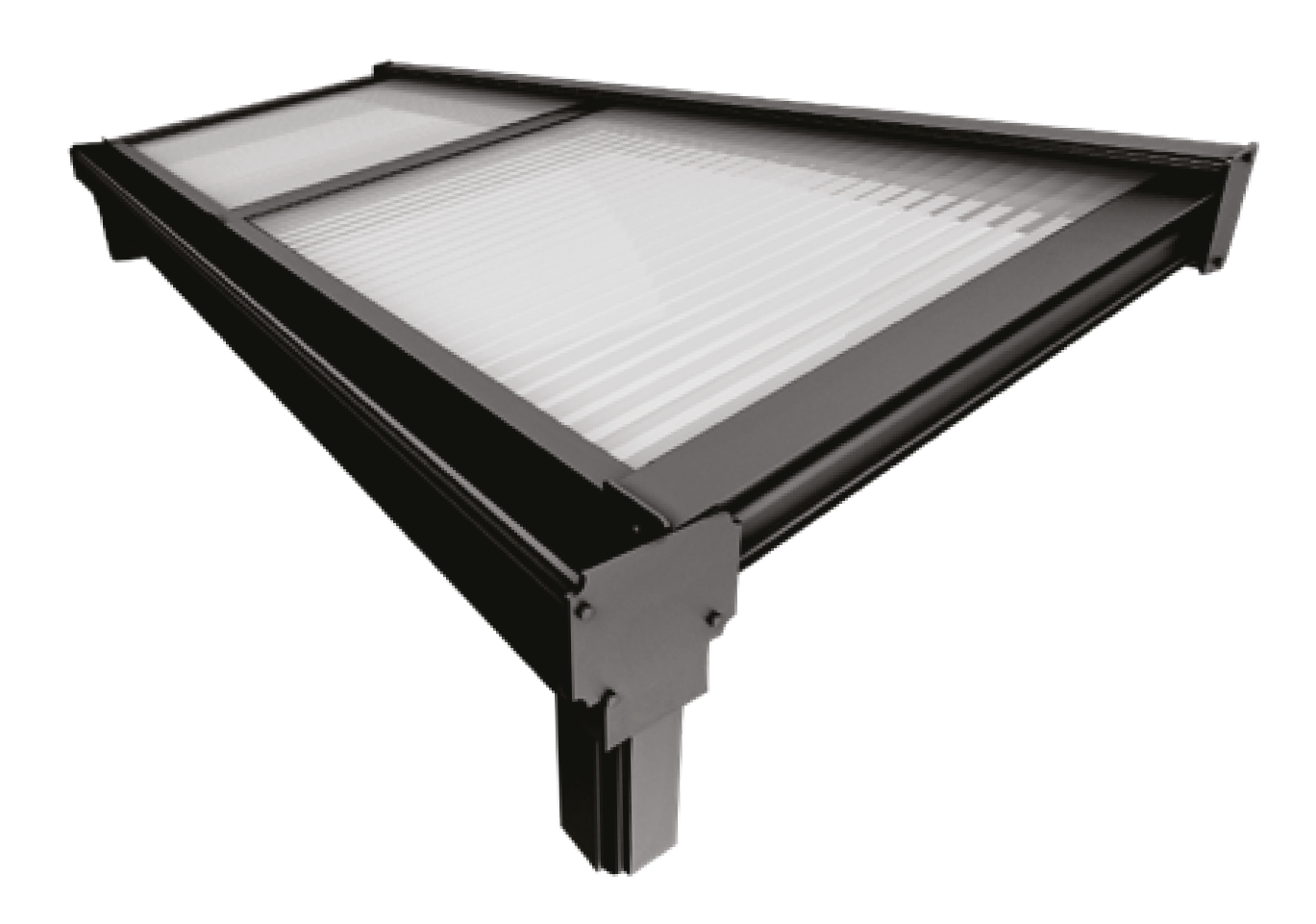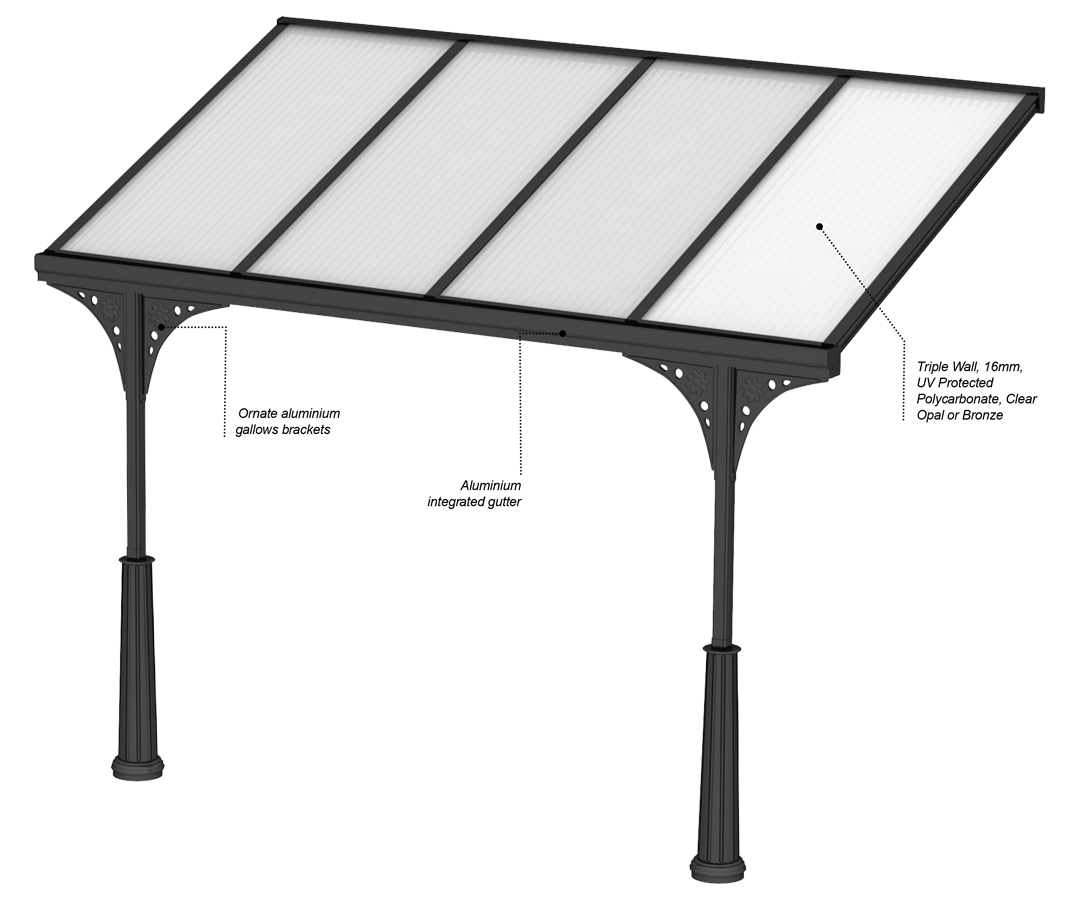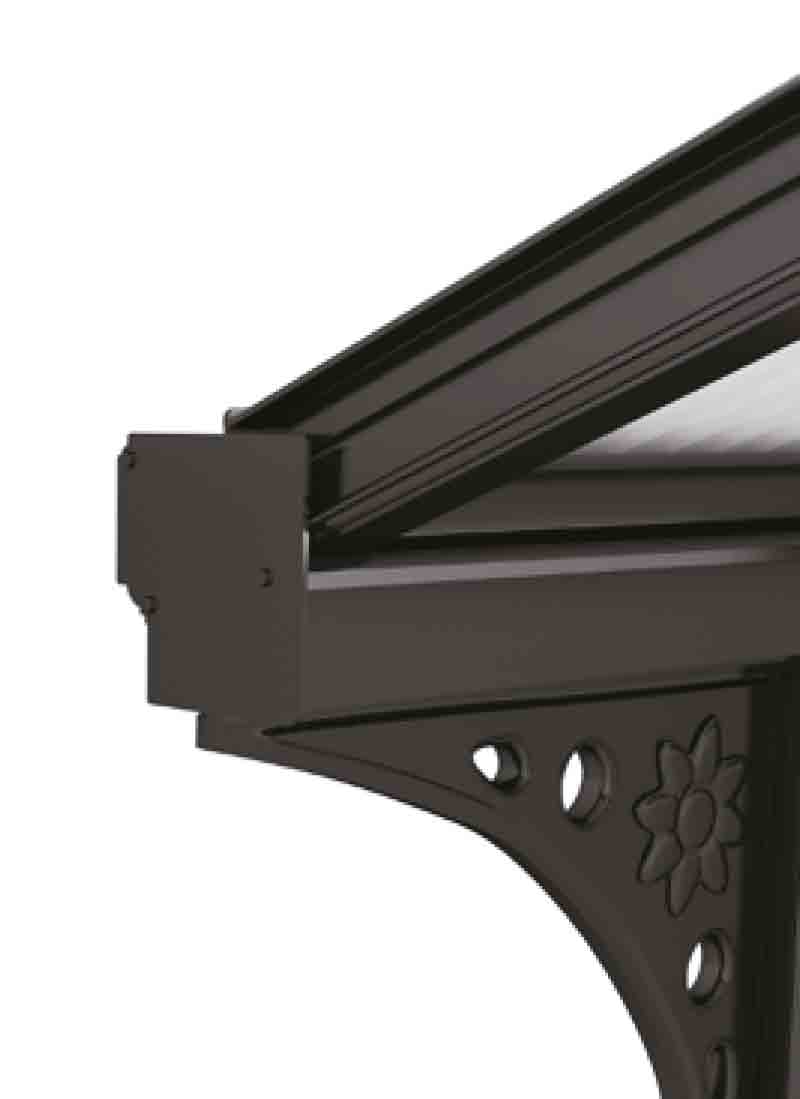 The Simplicity 16
Features & Benefits
Available in any length
Available Projections – Available up to 4m projection depending on snow load
Full 10 Year Guarantee and a 25 year Life Expectancy
Simple fixing system with minimal parts - For quick and easy installation
Low profile – The Simplicity 16 can be fitted in areas where height is restricted
Stainless Steel Fixings – All fixings are 316 marine grade stainless steel
Projection up to 4m
Posts Spacing
Projection: Up to 4m
Spacing: 3.0m
Glazing Bars Spacing
Projection: Up to 3m    3.001m - 3.5m        4m
Spacing:           1m               700mm           500mm
Pitch
From 2.5 degrees to 22.5 degrees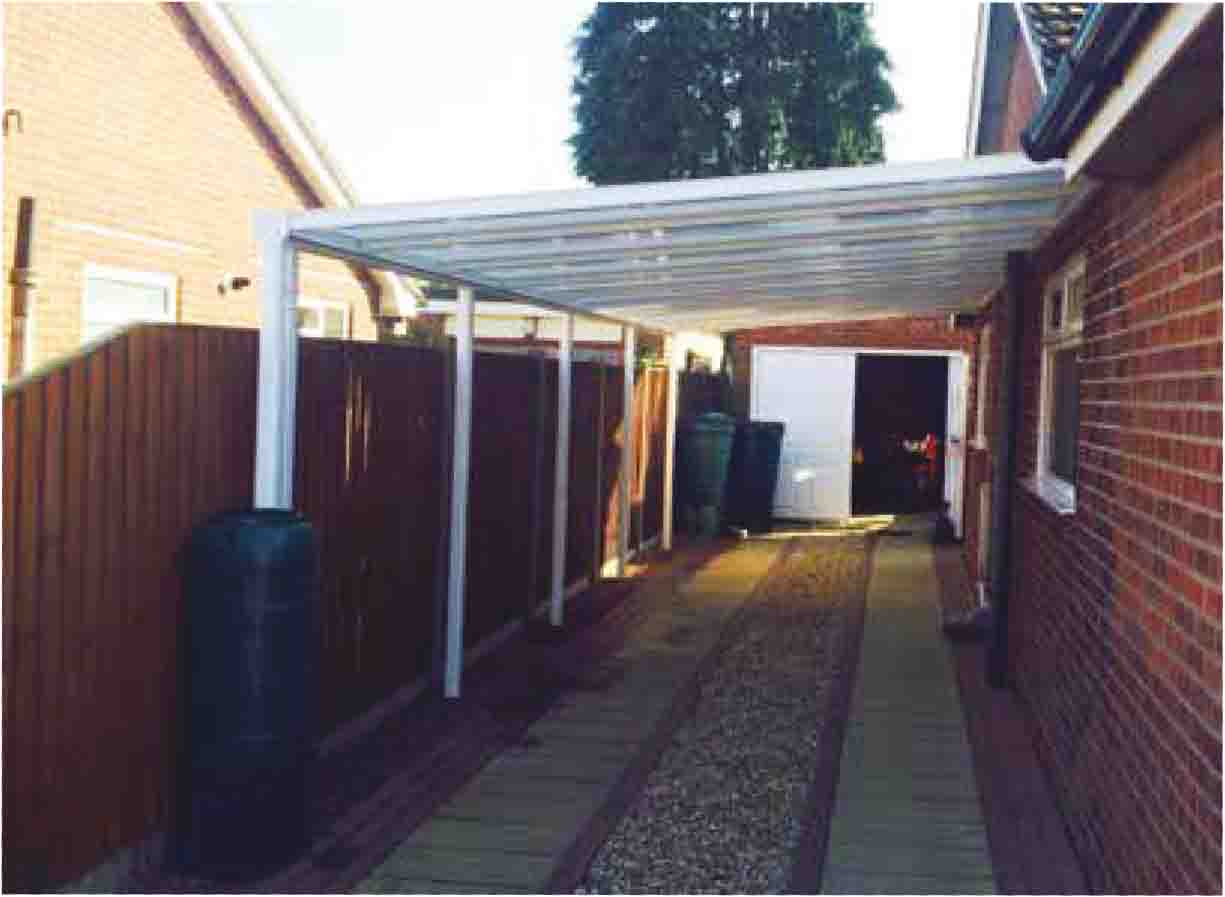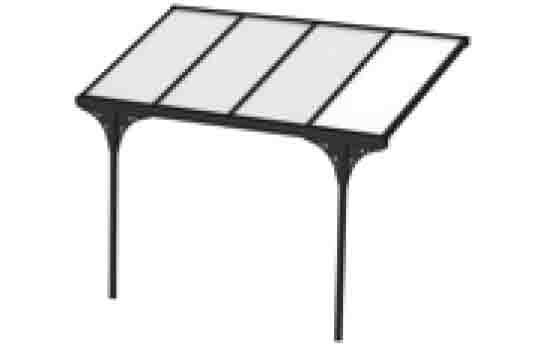 Optional Gallows Included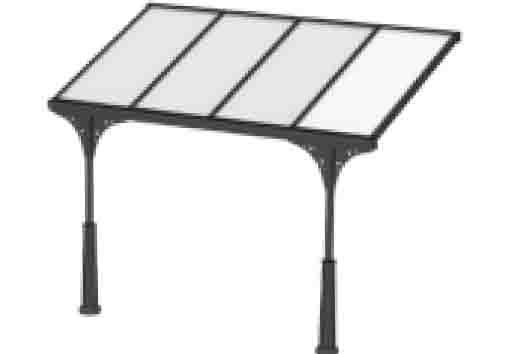 Optional Base Castings and Gallows Included
The Simplicity 16
Optional Upgrades for Simplicity 16 Lean to Glass Roofs
The Simplicity 16 can be supplied with upgrades as follows:
Wide Range of Colour Options – The aluminium frame can be finished to any BS or RAL colour  - view here
Victorian Upgrade Available– Enhance the structure with traditional style decorative post sleeves and gallows brackets
Integrated LED Lighting Available – Lighting can be added to your veranda to enable your customers to entertain when the sun goes down
Infrared Heaters Available – Infrared Heaters can be added to the to your veranda to create a warm and cosy area underneath
Roof Panel Colours can be either Opal, Clear or Bronze
VICTORIAN UPGRADE
OPTIONAL REMOTE CONTROLLED LED LIGHTING AVAILABLE
INFRARED HEATERS AVAILABLE
GLASS OPTIONS
ANY RAL COLOUR OPTION
CONTEMPORARY 70MM x 70MM SQUARE POST AVAILABLE
For more Canopy and Awning options please visit our sister site www.awnings.ie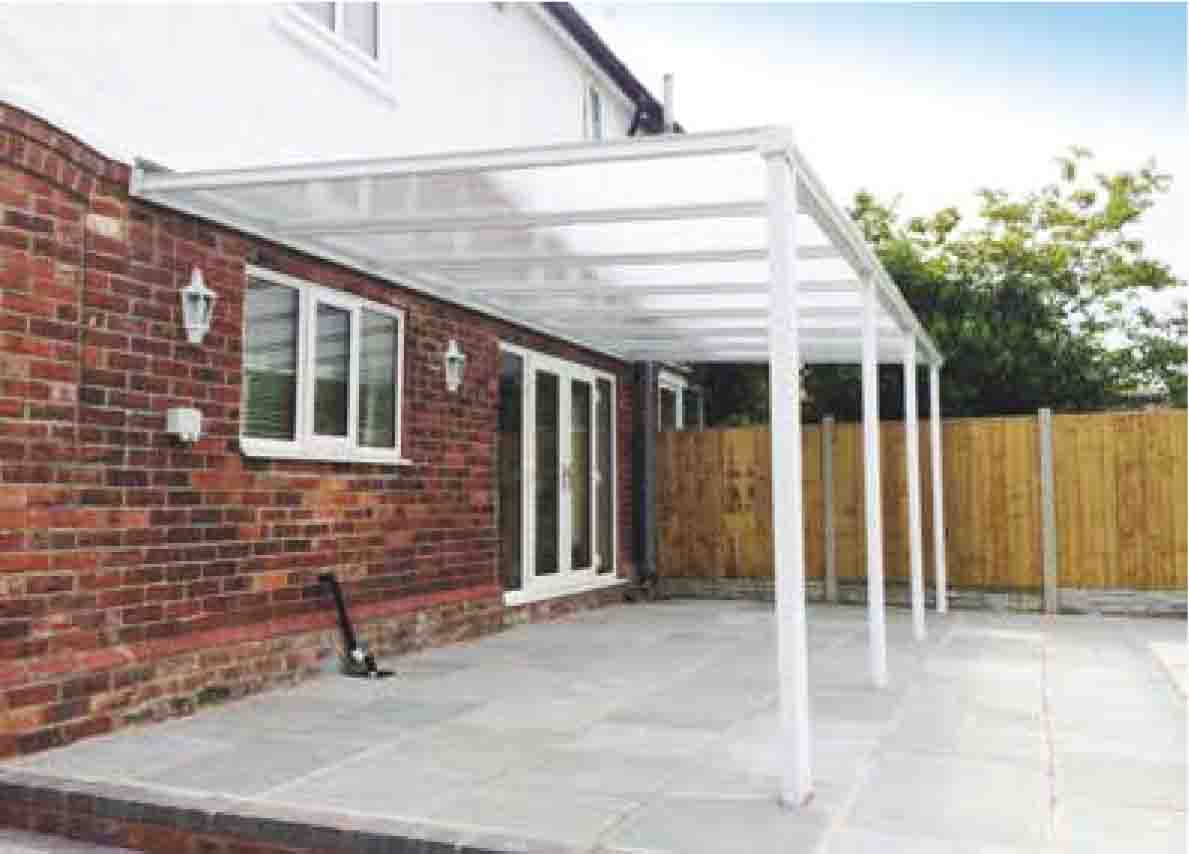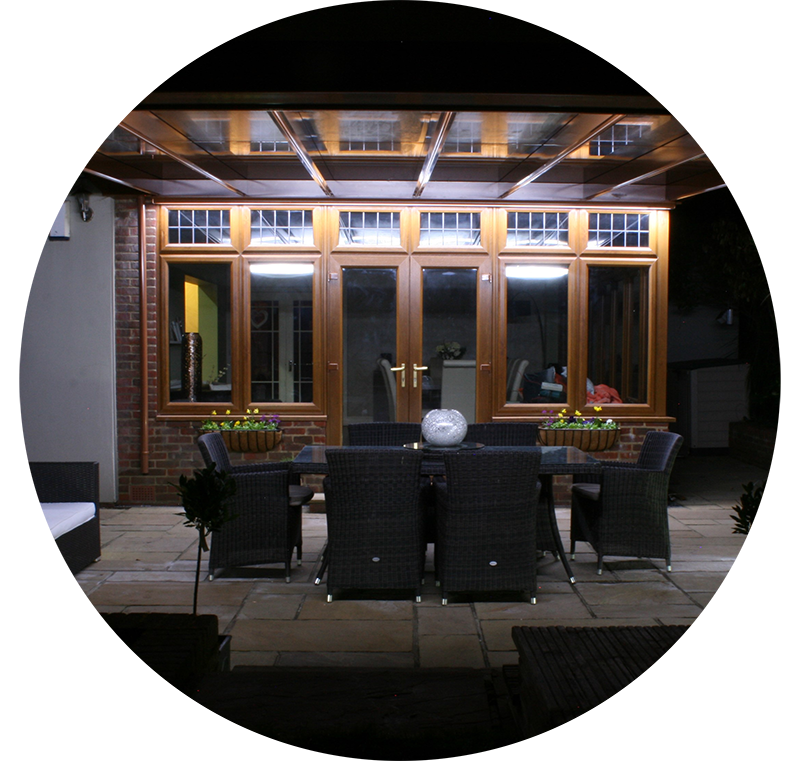 Optional Integrated Lighting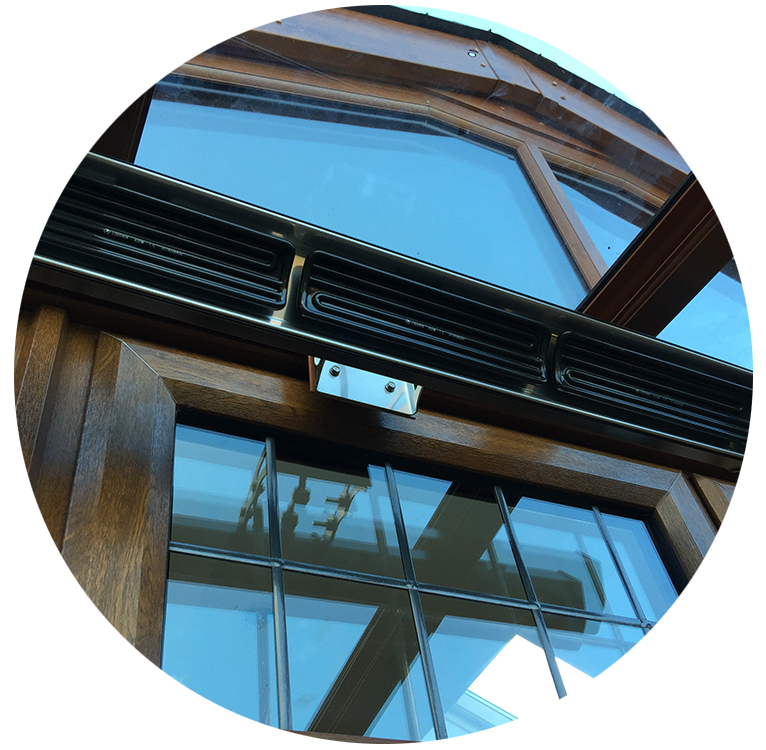 Infrared Heaters for lean to glass roofs